Her på Blåvand's blog bringes korte nyheder i dagbogsformat om livet og hændelser på fuglestationen.

Se indlæg fra år: 2023 (198)2022 (265)2021 (276)2020 (279)2019 (247)2018 (211)2017 (276)2016 (118)0 (1)(se alle)


A Fantastic Day of Birding at the Fuglestation!
lørdag 2. september 2023
The day started with Morten opening the mist nets while Louis, David, Henrik, and I headed out to do the daily morning observation. The weather was pleasant today with 17 degrees, a cloudless sky, and a northwestern wind up to 6 m/s.
Unfortunately, the wader migration was quite slow today with only 62 Oystercatchers (Strandskade), 14 Redshanks (Rödben), 15 Sanderlings (Sandlöver), three Redknots (Islandsk Ryle), one Ruff (Brushanne), two Golden Plovers (Hjejle), and five Ringed Plovers (Stor Praestekrave). Unlike the slow wader migration, we saw a lot of Arctic Skuas (Almindelig Kjove), which was pleasantly surprising. We spotted 19 in total; three of them were roosting on the beach, and 16 were migrating southwards.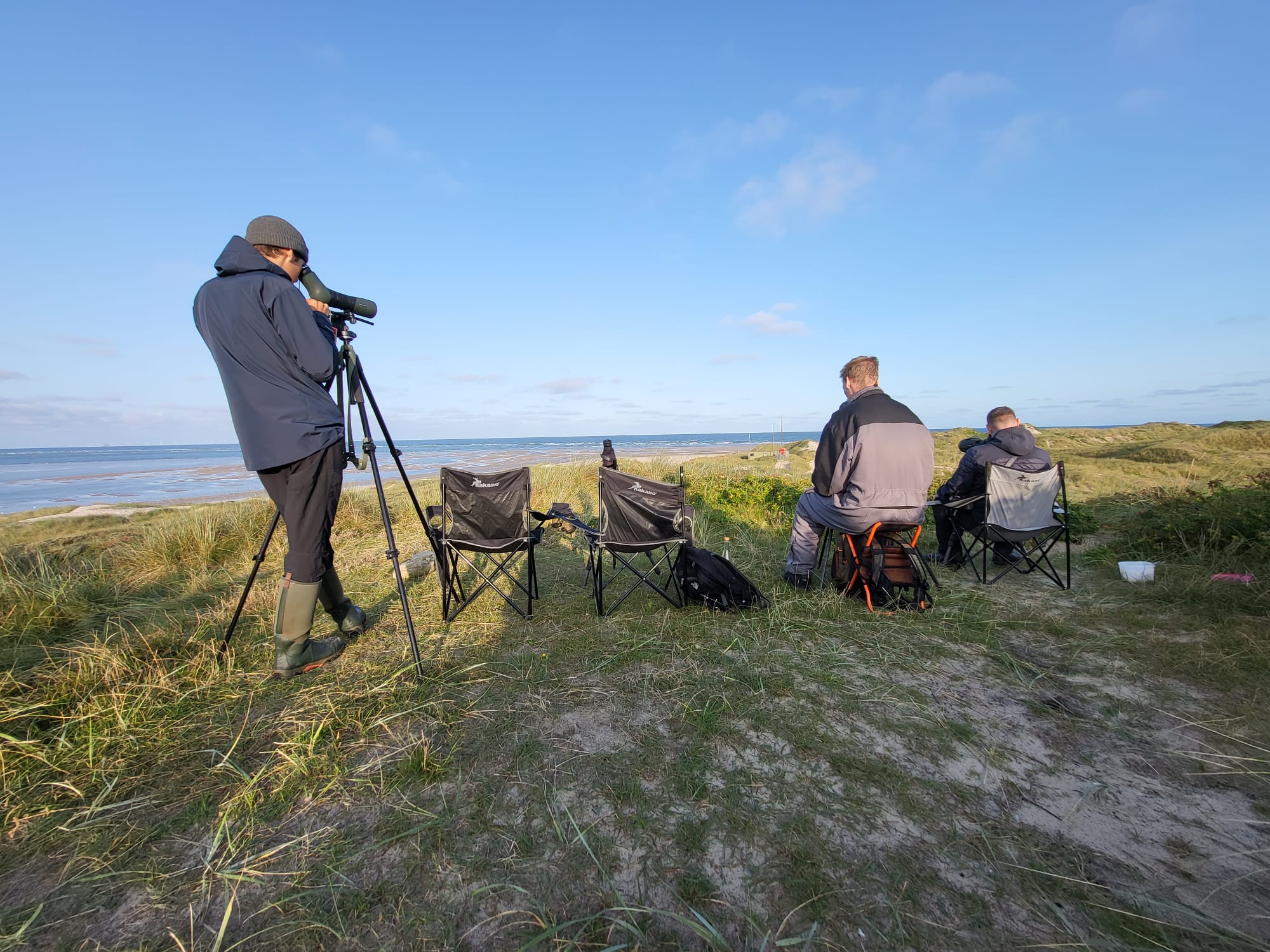 Observation spot from today
Morten managed to catch 18 birds in total, including one European Robin (Rödhals), two Common Redstarts (Rödstjert), one Lesser Whitethroat (Gaerdesanger), four Garden Warblers (Havesanger), two Eurasian Blackcaps (Munk), four European Pied Flycatchers (Broget Fluesnapper), one Eurasian Blue Tit (Blamejse), two Red Crossbills (Lille Korsnaeb), and one Eurasian Sparrowhawk (Spurvehög). The highlight of the day was definitely the Sparrowhawk, not only because it was the second one caught this autumn season but furthermore it was the first time for me seeing one in the hand.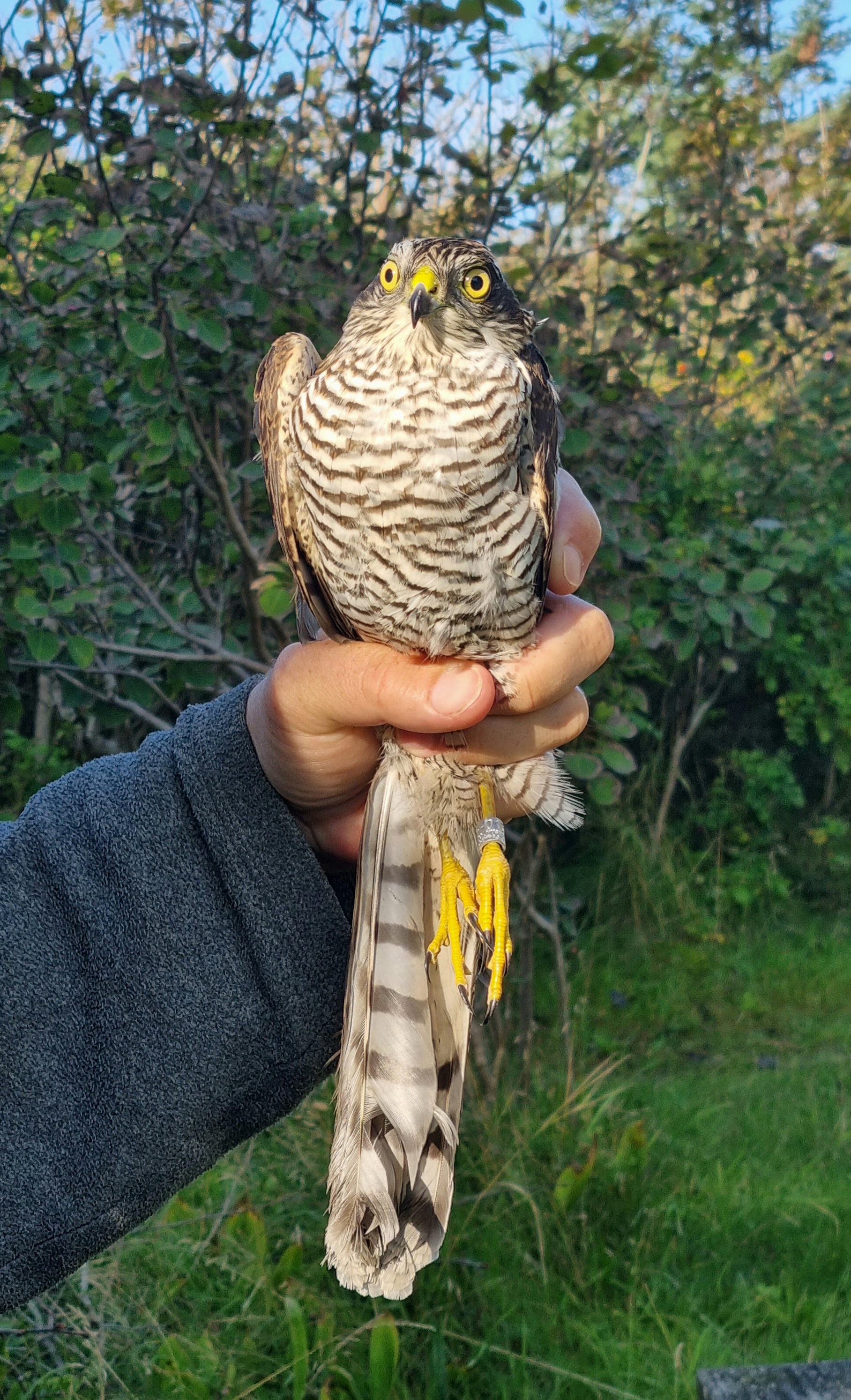 1cy female Eurasian Sparrowhawk
While the DKU continued controlling the DOFbasen-Data, Louis and I took a restful nap. Afterwards, we had lunch, and Louis held a private lesson in advanced wader identification for me.
To cap off this wonderful day at the Fuglestation, we went to the city and ate dinner at a restaurant. We enjoyed our food and cold beverages, had some good laughs, and went back to the station where our well-deserved beds were waiting for us.
People at the Station: Henrik, David, Morten, Louis, member of the DKU, Joseph