Her på Blåvand's blog bringes korte nyheder i dagbogsformat om livet og hændelser på fuglestationen.

Se indlæg fra år: 2023 (249)2022 (265)2021 (276)2020 (279)2019 (247)2018 (211)2017 (276)2016 (118)0 (1)(se alle)
Se indlæg fra måned: jan. (15)feb. (1)mar. (31)apr. (29)maj (30)juni (31)juli (22)aug. (28)sept. (30)okt. (30)nov. (17)dec. (1)


A windy but a rewarding day
fredag 11. marts 2022
Both ringing and counting had a few good birds
Because of the rather strong eastern winds today, only two nets could be opened. Despite this, we managed to catch 10 birds of 6 species. One of the catches was a lovely adult male Brambling. We also caught the first Chiffchaff this season.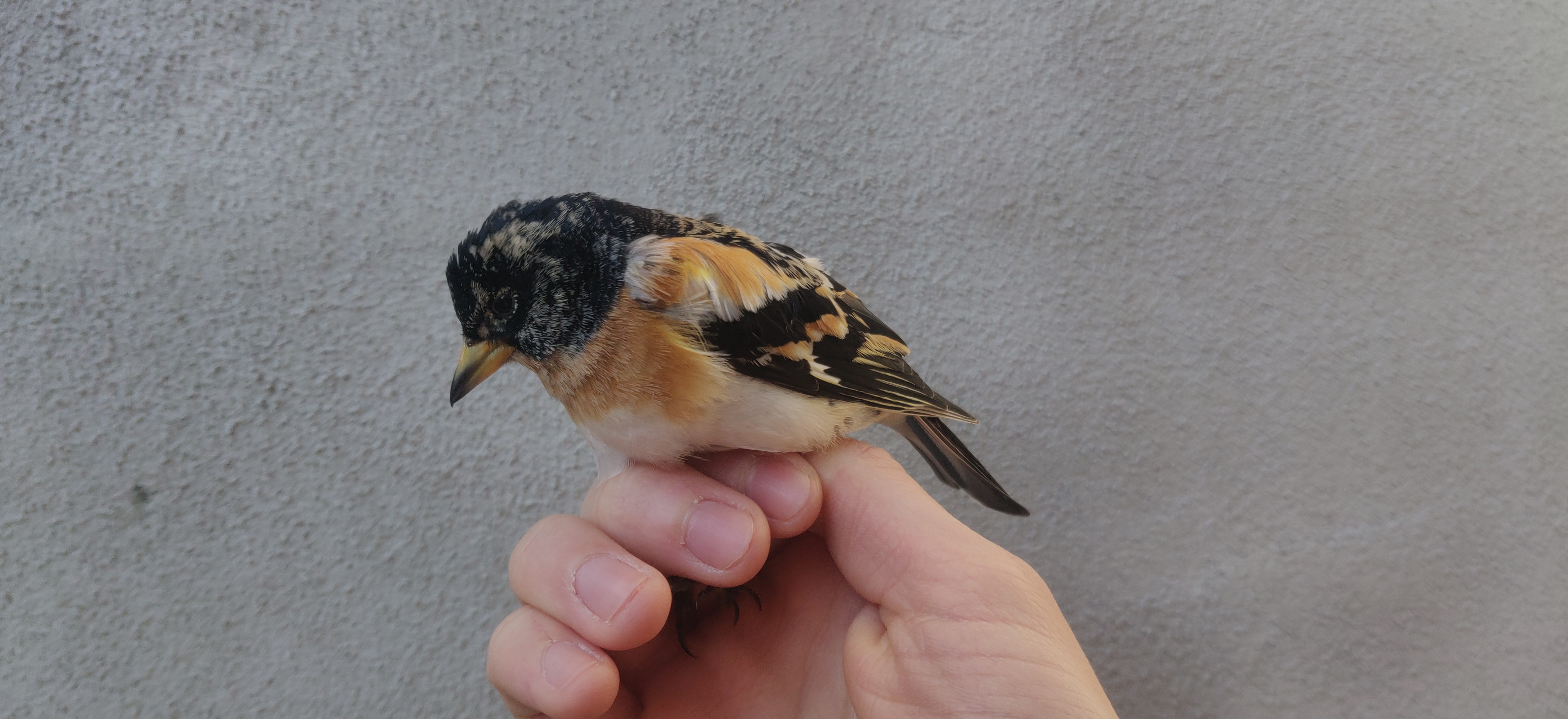 Brambling, by Menno
Because of the easterlies, the observers had a rather busy day. The wind had blown some waders too far to the west for their migration route to their breeding grounds in Siberia. Because this disorientation, they flew south to their wintering area, the Wadden sea, to fatten up for another try. This resulted in an autumn alike day with much wader migration. But not only the wader migration kept the counters busy, also the ducks flew back to the south. Mainly wigeon, pintail and teal were seen. Next to all this, Henrik was able to pick up a black guillemot and gave good whereabouts, so all the observers saw it eventually.
After the sea watch, Henrik found another rarity, two males pied wagtail. This bird is a breeding bird in Britain, but every spring and autumn multiple turn up in the countries around the North Sea. Leona and Mikkel tried to see them and found another one. They were even managing to make some nice pictures.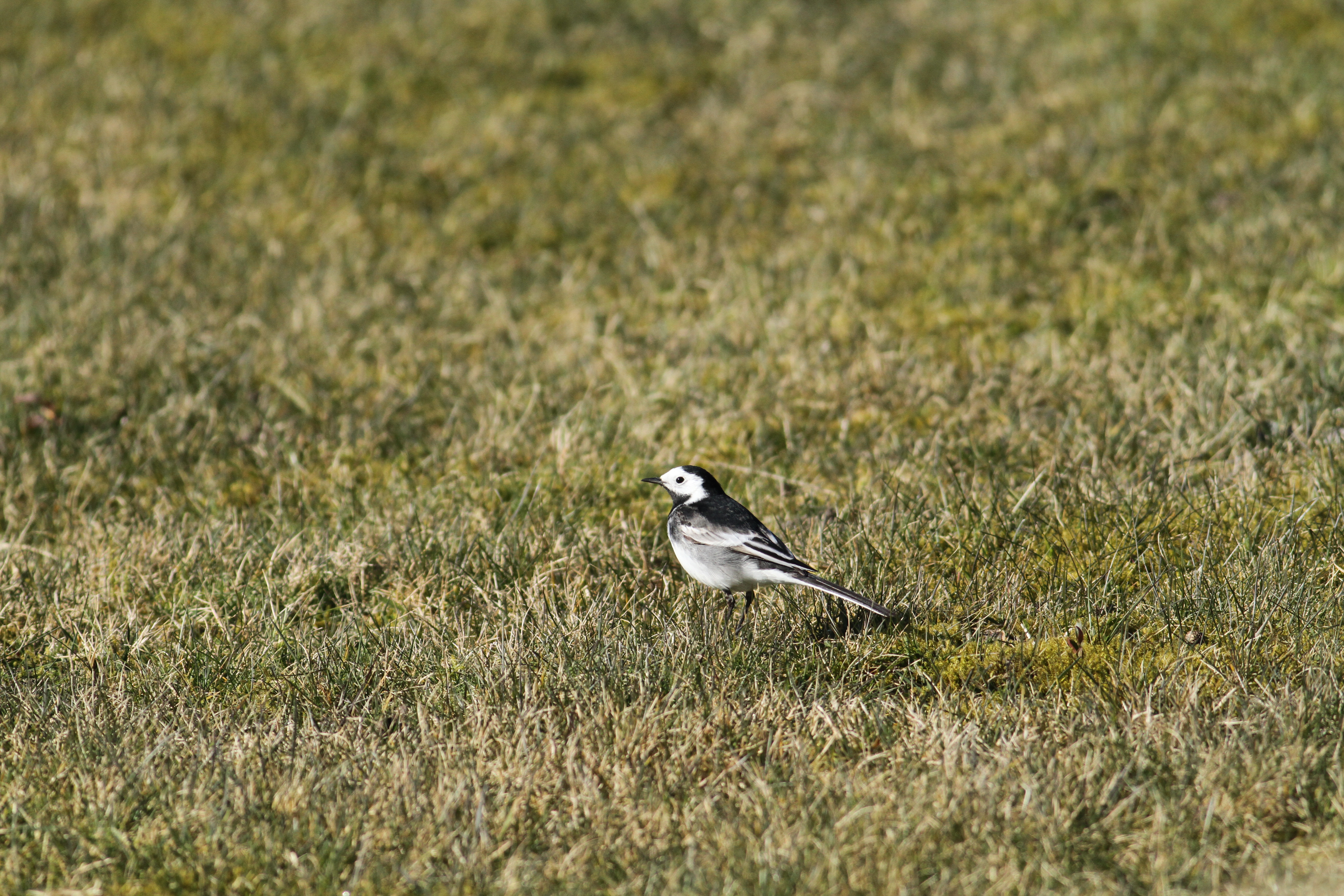 Pied Wagtail, by Bello
Ringmærkningsliste (Nye/ Genfanget):
4/0 Blackbird
1/0 Chiffchaff
1/0 Great Tit
1/0 Brambling
1/0 Siskin
1/1 Redpoll
= 9 new birds of 6 species
DOFbasen list:
https://dofbasen.dk/search/result.php?page=2&design=table&soeg=soeg&periode=dato&dato=11-03-2022&omraade=stor&stor=607&obstype=observationer&species=alle&sortering=dato
Folk på stationen: Bello, Menno, Leona, Timmy and Henrik