Her på Blåvand's blog bringes korte nyheder i dagbogsformat om livet og hændelser på fuglestationen.

Se indlæg fra år: 2023 (196)2022 (265)2021 (276)2020 (279)2019 (247)2018 (211)2017 (276)2016 (118)0 (1)(se alle)
Se indlæg fra måned: jan. (15)feb. (1)mar. (31)apr. (29)maj (30)juni (31)juli (22)aug. (28)sept. (30)okt. (30)nov. (17)dec. (1)


Last Tuesday in Blue Water
tirsdag 10. maj 2022
Waking up early in the morning does not get easier yet, even though we set our alarms for hours before sunrise for quite a long time already. Luckily, catching birds during first rounds always gives us a dose of optimism for the coming day. In the first hours of the day Mikkel was the busiest one of us, as migration seemed to be intense. As we did not have that much of ringing work, I could join him and help a little bit with counting Red-throated Divers. After short time it started raining however, so we had to make rounds every 15 minutes in order to extract possible birds quickly before they get wet in the nets. Therefore I left Mikkel and returned to the station to help Agata and Menno. Unfortunately, rain stopped birds from flying around the garden so we had many empty rounds. The most interesting bird that we caught today was a Starling, that was already ringed - that was probably the one that is feeding it's chicks in the nest box next to our window.
At 10 am, just after the end of standard ringing time, we closed all the nets. After a quick coffee, Bent took us on a trip south, to show us a bit more of the Wadden Sea. It allowed us to see some gorgeous birds indeed! The biggest highlights for me and Agata were surely the Spoonbills (which are very rare in Poland) and Dotterels (that was the first time that we saw them!), and Menno and Bello seemed to be most enthusiastic about Montagu's Harrier. Obviously, species like Dunlins, Grey and Golden Plovers or Bar-tailed Godwits were also fun to observe. If it wasn't for the weather I'm sure we could stand there for hours with telescopes.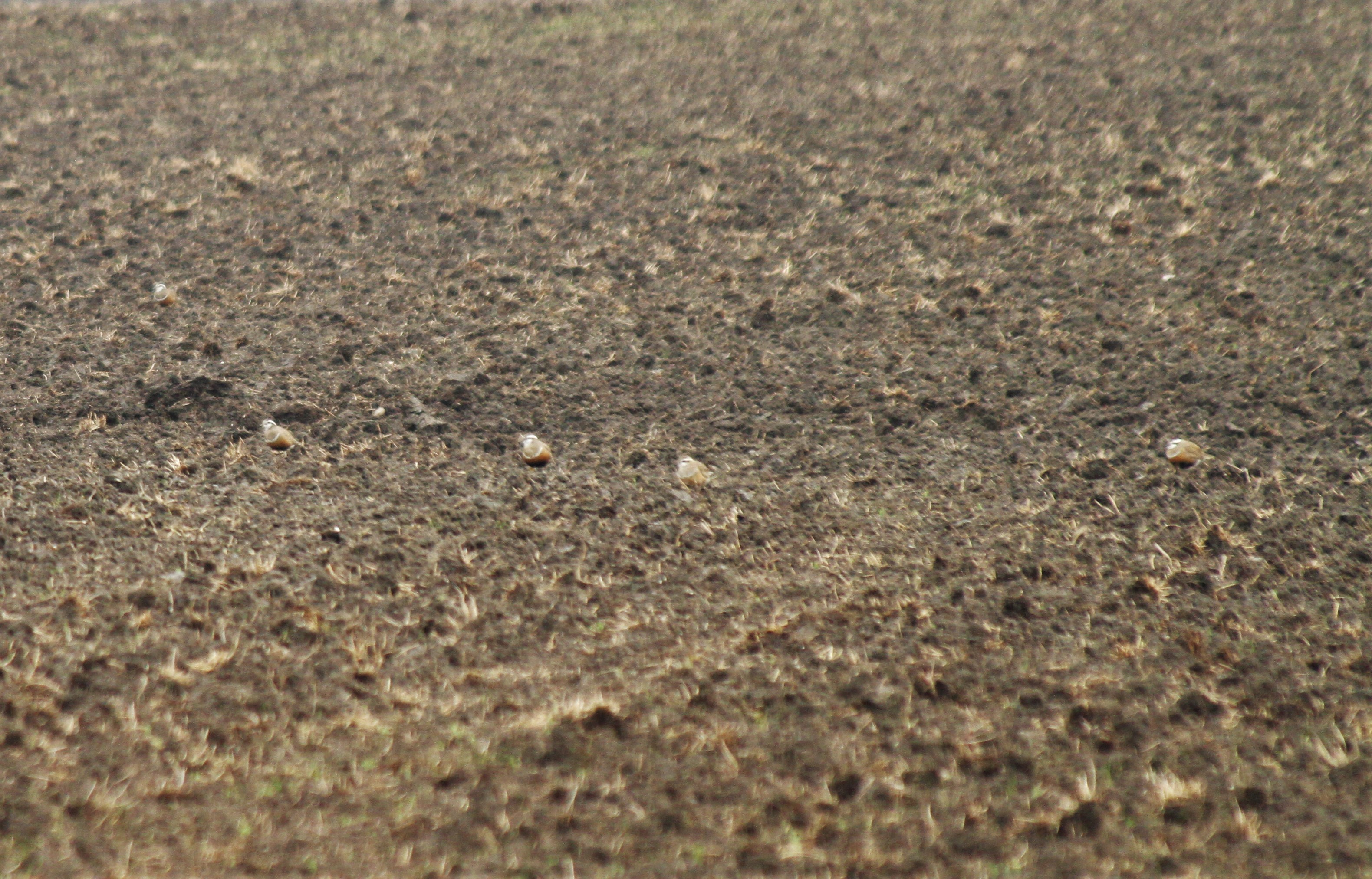 After coming home and taking some rest me and Agata had to start packing our things as we are leaving Blåvand tomorrow. We felt here so good all the time and got used to living here that I think I still don't believe that this will be our last night here. We really hope that we will meet again with all the people that we met here very soon!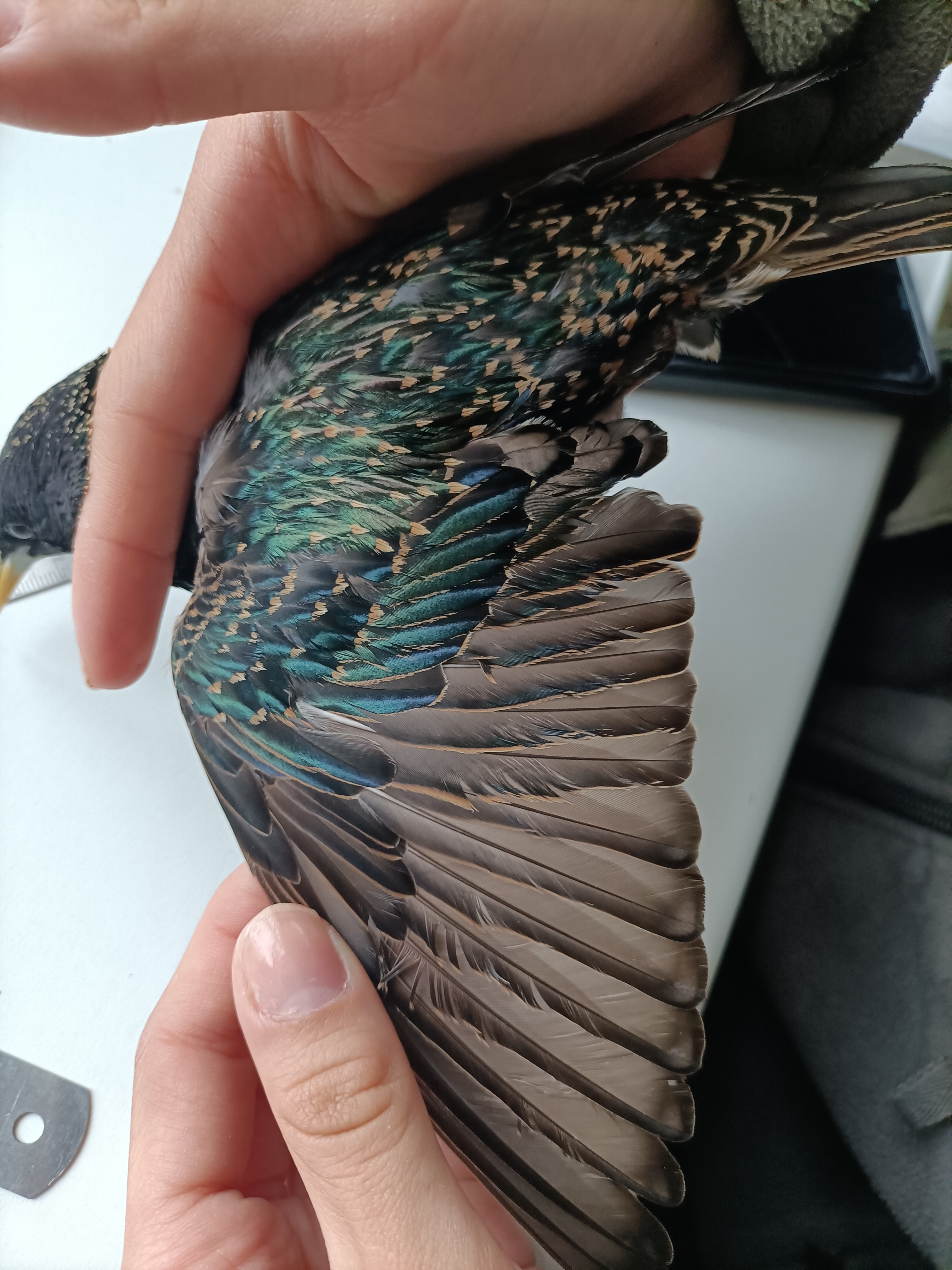 Starling's wing - they are so common, yet so gorgeous. Photo: Maciej Wozniak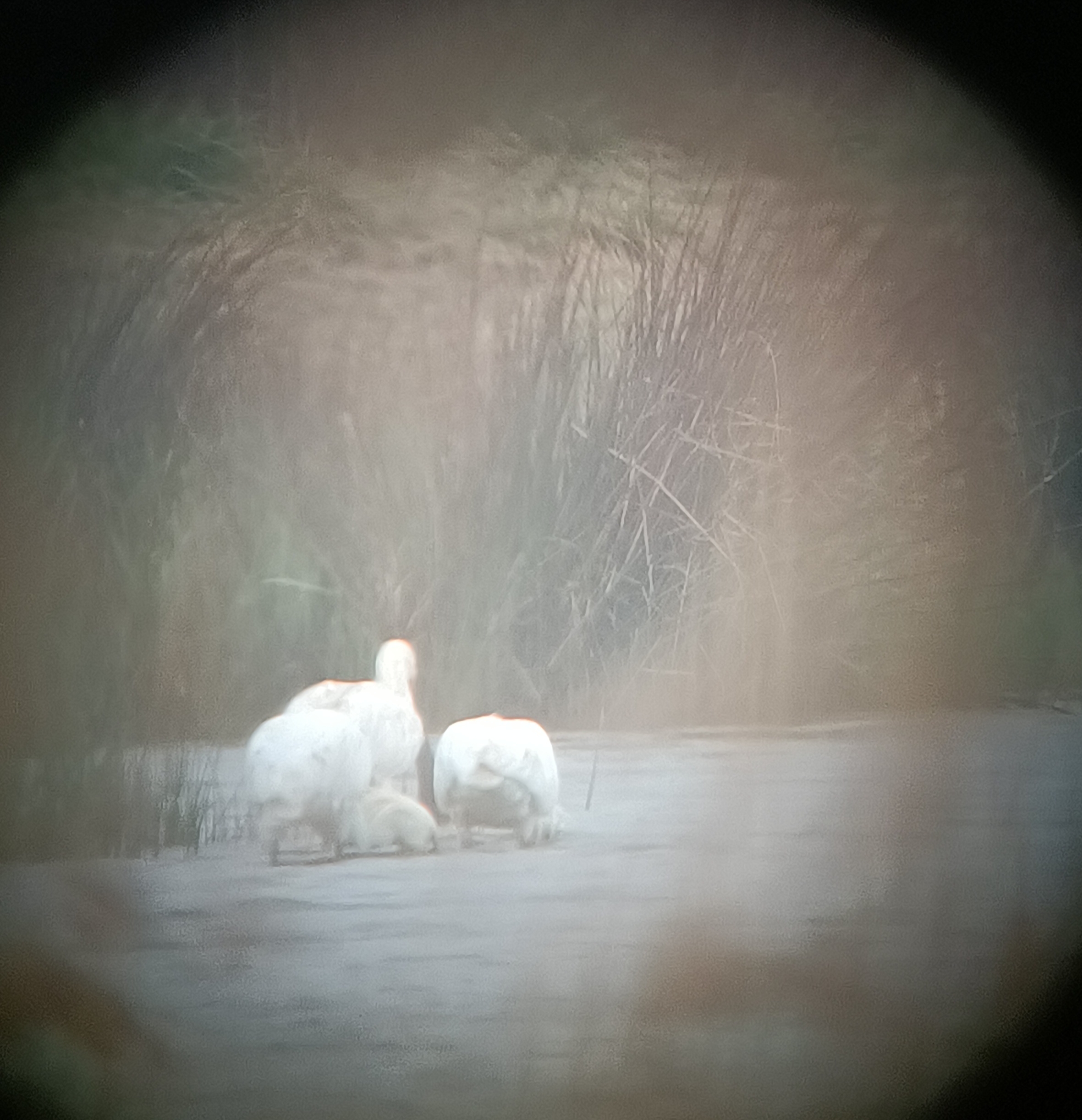 Documentary, digi-scoped picture of Spoonbills. Photo: Maciej Wozniak
People at the station: Agata, Menno, Mikkel, Maciej, Bent
Complete list of birds caught today (ringed / recaptured):

Gærdesmutte / Wren: 0/1
Gærdesanger / Lesser Whitethroat: 2/1
Tornsanger / Common Whitethroat: 0/1
Munk / Blackcap: 1/0
Gransanger / Chiffchaff: 5/0
Stær / Starling: 0/1
Bogfinke / Chaffinch: 1/0
Total: 9/4