Her på Blåvand's blog bringes korte nyheder i dagbogsformat om livet og hændelser på fuglestationen.

Se indlæg fra år: 2023 (249)2022 (265)2021 (276)2020 (279)2019 (247)2018 (211)2017 (276)2016 (118)0 (1)(se alle)


Quiet before the storm
søndag 22. maj 2022
For how long, we do not know
I came home from my cousins wedding last night so i slept a little longer this morning and rested a lot throughout the day. I went out shortly in the morning to see if there was any late migration, and shortly after i notice a tern that stands out similar size as sandwich tern but looked a bit bulkier and with more black wingtips, i saw it from behind mostly and was not close enogh to make pictures so i call it out in zello as possible gull-billed tern in hope someone else could find it and confirm or disconfrim if it was a gull-billed or not.
No one saw it i believe or it has just been a sandwich tern which i can see in the books has more black wingtips when worn a lot, still looked interesting tho.

Menno kept the nets open more than 15 hours today and caught a couple of siskens, a fox cup and an icterine warbler from last year!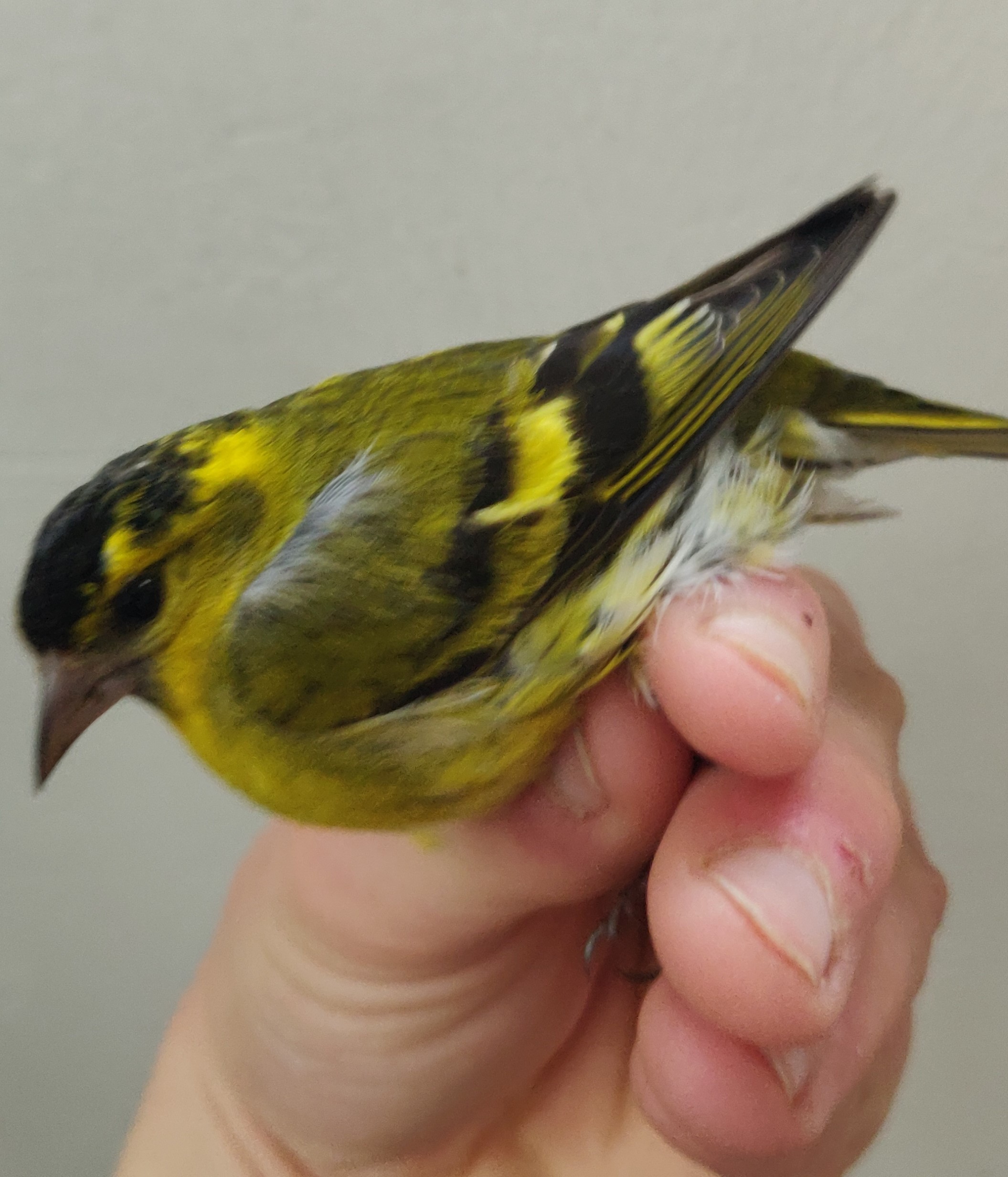 Male Sisken. Photo by Menno
we had some burgers for dinner and tomorrow will be hot at least the temperature so maybe we will see the first rosefinch or something else nice!