Her på Blåvand's blog bringes korte nyheder i dagbogsformat om livet og hændelser på fuglestationen.

Se indlæg fra år: 2023 (106)2022 (265)2021 (276)2020 (279)2019 (247)2018 (211)2017 (276)2016 (118)0 (1)(se alle)


Arrival of some migratory species
søndag 24. april 2022
Today was quite a busy ringing day with 76 new birds. Some migrant birds that winter more south are starting to arrive at Blåvand finally. Today we caught two pied flycatchers, 5 lesser whitethroats, 13 willow warblers and 5 common redstarts. Today we at least dubbled the season amount for the species mentioned before. Next to that we also caught 9 chiffchaffs, so we almost caught over a 100 of them. Luckely today we were with 5 ringers, so we could all ring some birds. The seawatch was a bit more slow, probably because the wind (North east) did not push the birds to the shore but instead up the sea. After the migration count, did a round in the military zone and found three wrynecks. Besides that, Bello ringed his first birds today.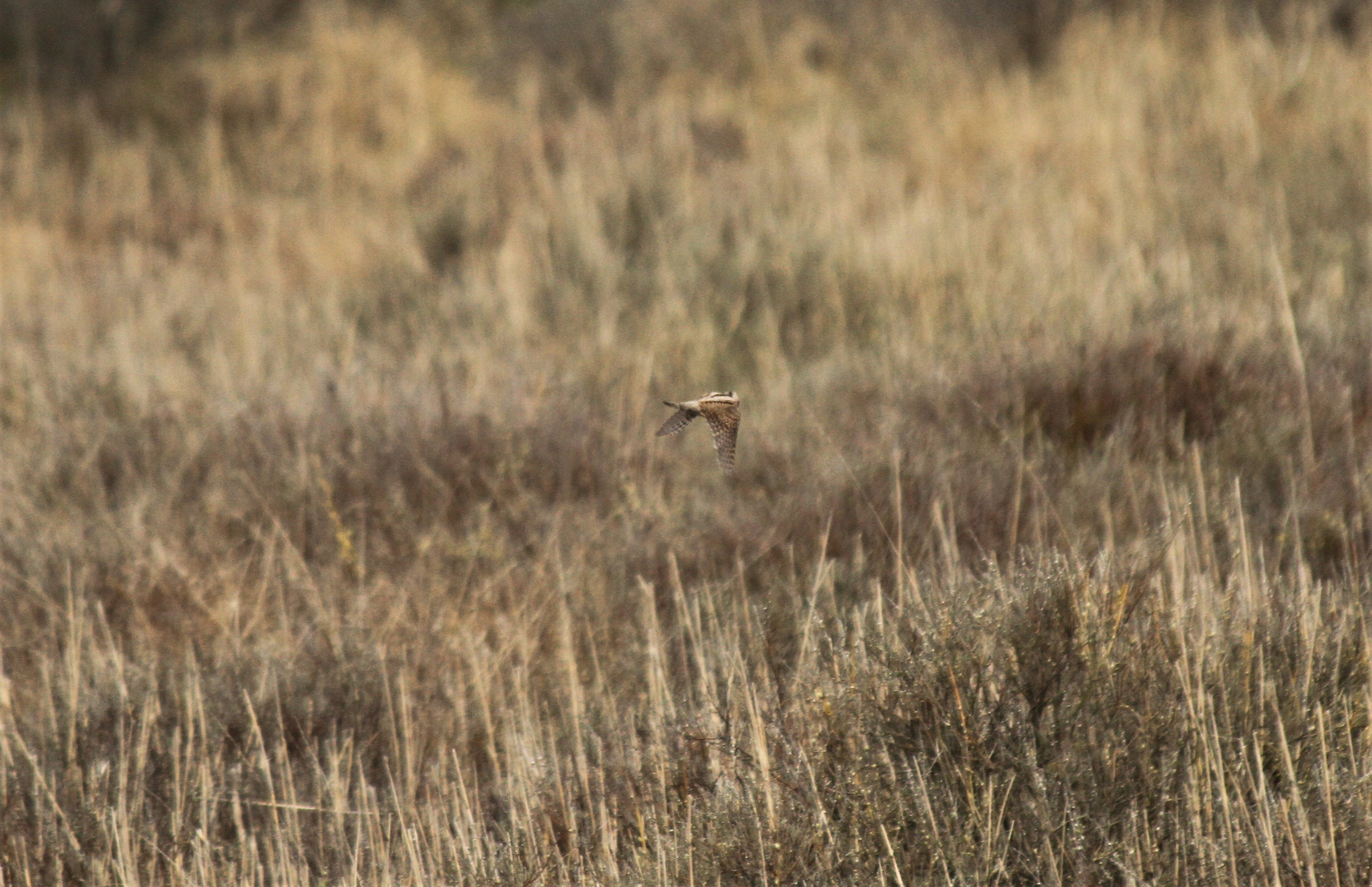 Wryneck in habitat - Photo by Bello
Today, unfortunately Merit had to leave again.
Ringing list (new/recapture)
Dunnock (5/1)
Robin (7/0)
Black redstart (1/0)
Common redstart (5/0)
Song thrush (5/1)
Blackbird (/)
Lesser whitethroat (5/0)
Blackcap (20/0)
Chiffchaff (9/0)
Willow warbler (13/1)
Pied Flycatcher (3/0)
Chaffinch (1/0)
Brambling (2/0)
Yellowhammer (0/1)
Dof link : https://dofbasen.dk/search/result.php?design=table&soeg=soeg&periode=dato&dato=24-04-2022&omraade=stor&stor=607&obstype=observationer&species=alle&sortering=dato
People at the station: Maciej, Agata, Bello, Merit, Bent, Leona and Menno