Her på Blåvand's blog bringes korte nyheder i dagbogsformat om livet og hændelser på fuglestationen.

Se indlæg fra år: 2023 (249)2022 (265)2021 (276)2020 (279)2019 (247)2018 (211)2017 (276)2016 (118)0 (1)(se alle)


Quality over quantaty
fredag 25. marts 2022
Today Morten came over to help with the ringing. It was not that busy with only 27 new birds. Morten has been here before, and clearly knows the way around the station. Although it was not that busy with birds, the weather was quite nice. But today it was not in the numbers, but in the quality of species. The first bird in the nets at the lighthouse was a short-toed treecreeper. A really nice species, and definitely one I wanted to see up close.
Short- toed treecreeper – Photo by Menno
In the next round at the lighthouse, we had a male bullfinch in the nets. Earlier this week we caught a female, but a male is just a bit more beautiful. After Bello finished the counting, he did not see anything noteworthy, we did a round with four of us (Morten, Bello, Sven and me) and we caught a female bullfinch. It was quite a good day for bullfinch, but in previous days we heard many flying around.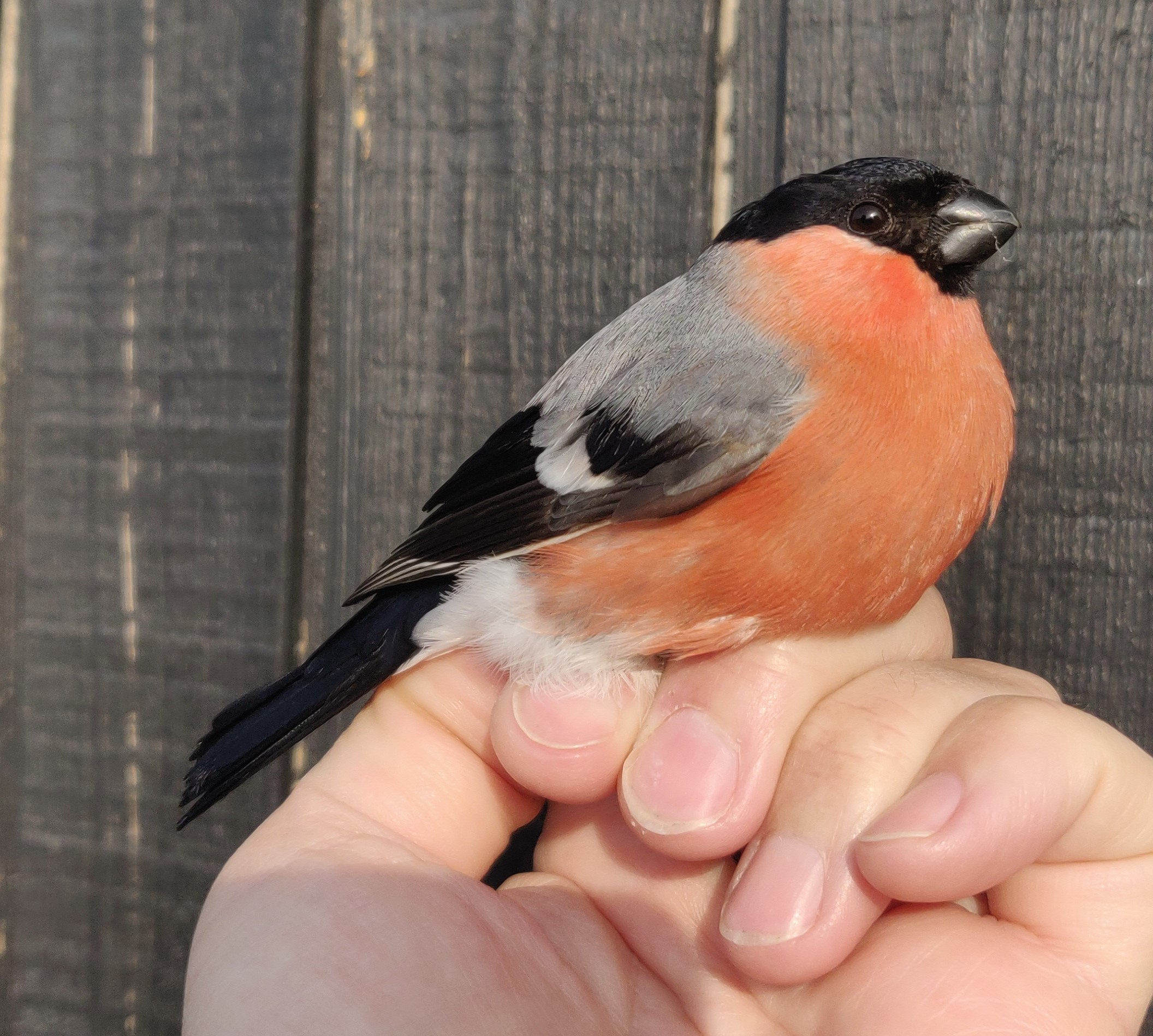 Male bullfinch – Photo by Menno
Sven made some recordings today to make some movies to get more people enthusiastic about the work that is done at the station. Later on, the day, he also had a meeting with Bent and John about this.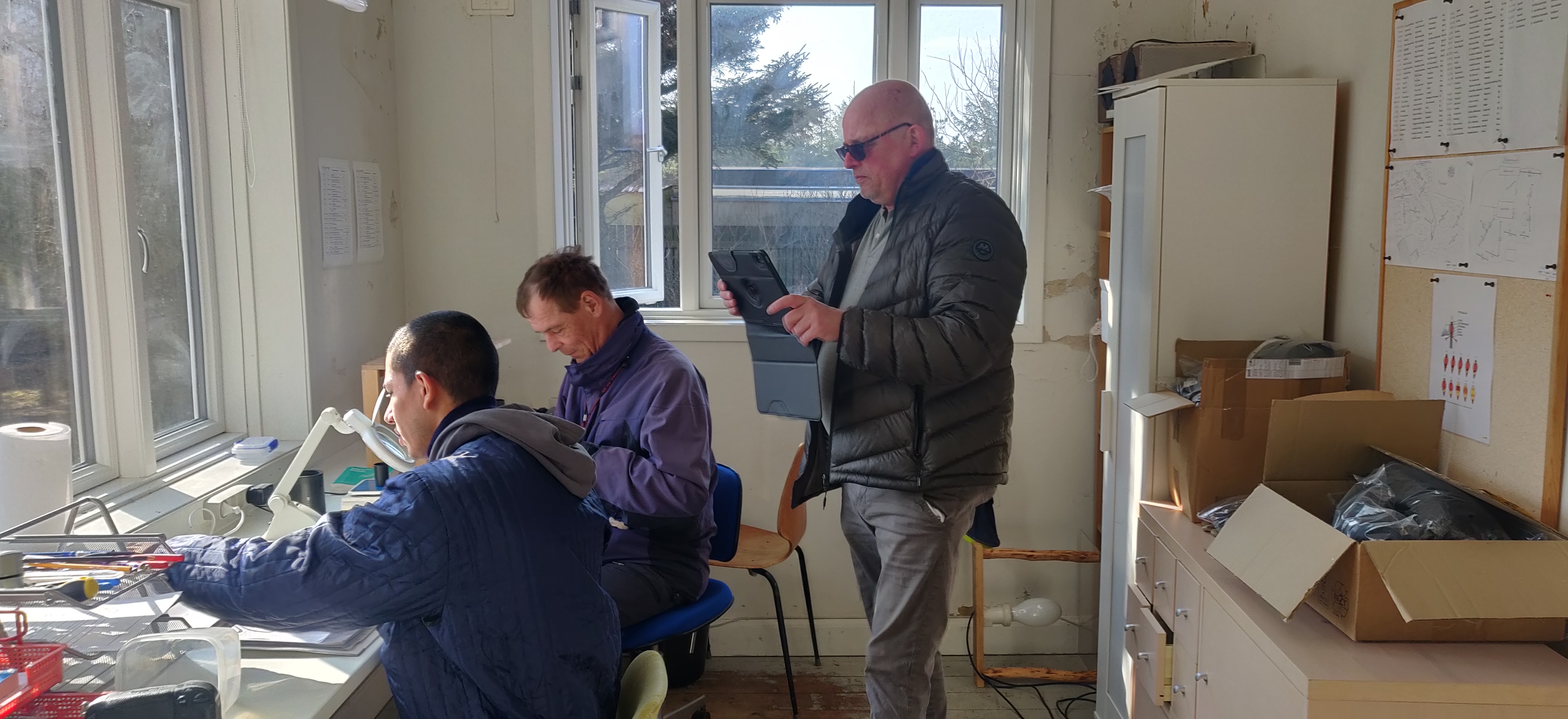 Sven making recordings of the ringing of a blackbird, with Bello on the left writing, Morten ringing in the middle and Sven filming it all on the right. – Photo by Menno
Ringing list (new/recapture):
Wren (0/1)
Dunnock (4/2)
Robin (1/1)
Blackbird (4/2)
Song thrush (1/0)
Chiffchaff (4/0)
Goldcrest (3/3)
Blue tit (0/1)
Great tit (1/0)
Short toed treecreeper (1/0)
Chaffinch (2/1)
Brambling (1/0)
Redpoll (2/3)
Bullfinch (2/0)
27 new birds over 12 species.
DOF list:
https://dofbasen.dk/search/result.php?design=table&soeg=soeg&periode=dato&dato=25-03-2022&omraade=stor&stor=607&obstype=observationer&species=alle&sortering=dato
People at the station: Bello, Bent, Sven, Morten, John and Menno