Her på Blåvand's blog bringes korte nyheder i dagbogsformat om livet og hændelser på fuglestationen.

Se indlæg fra år: 2023 (198)2022 (265)2021 (276)2020 (279)2019 (247)2018 (211)2017 (276)2016 (118)0 (1)(se alle)


Pink UFO in one of the nets
onsdag 20. oktober 2021
Heavy rain meant sleeping in for a few of us. Later in the day, ringing was also possible. A Siberian Stonechat was seen in Grønningen and in Skallingen.
Hello everybody!
Today we were woken up by thick raindrops drumming against the windows of the bird station. This meant sleeping in for some of us. Jonas, however, set off observing without being bent. Later in the morning Luke opened the nets in the station garden, and so we too set to work. In the morning we had a Ring Ouzel in one of the nets, which everyone who was in the station came to see.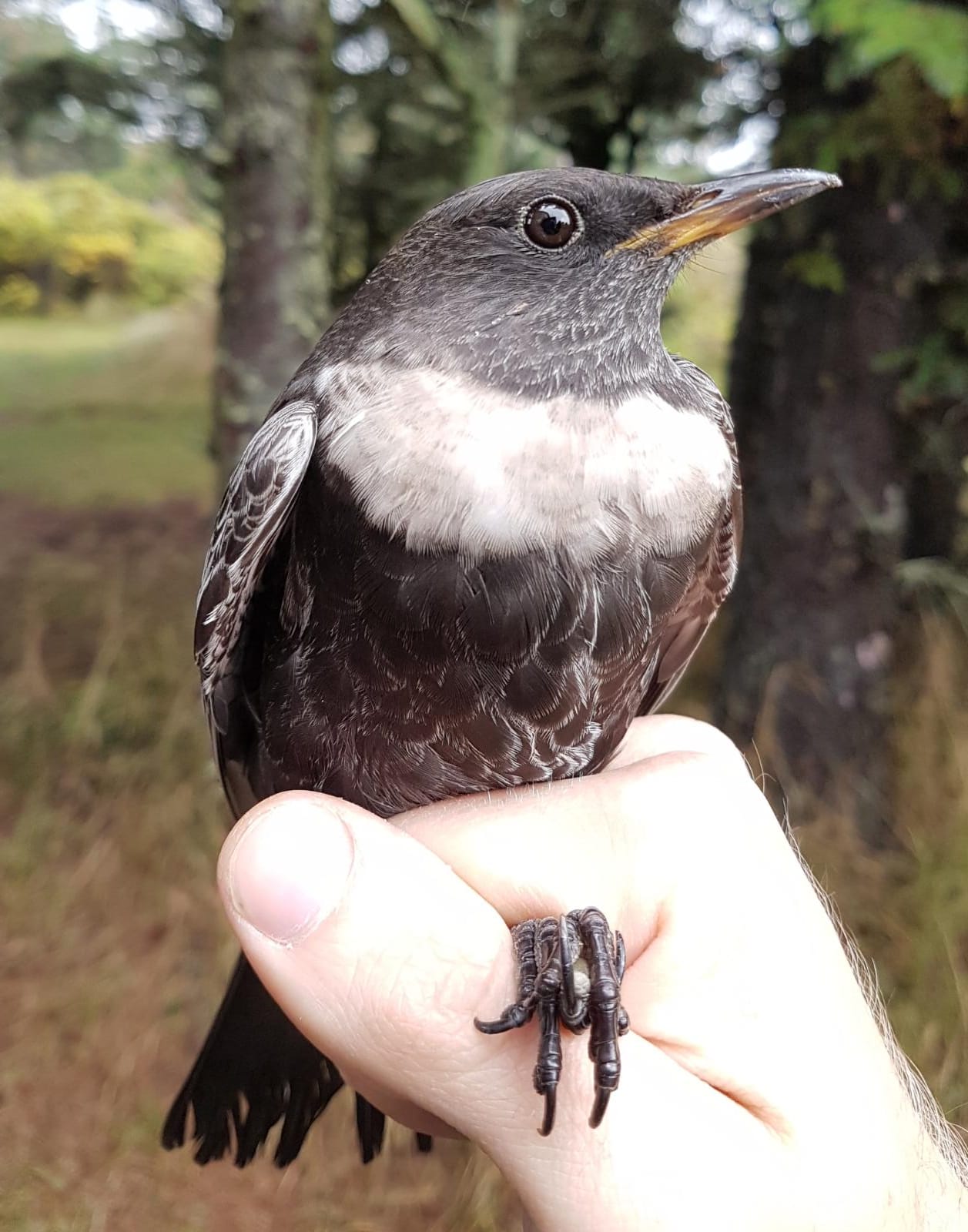 Ring Ouzel
After lunch, Lise, Sebastian, Andreas and Jonas went to Skallingen and Grønningen to have a look at the two Siberian Stonechats, as one was seen in each place today. They saw both and also a possible Eastern Yellow Wagtail at Skallingen.
Luke and I continued ringing in the afternoon. Again we had a lot of blackbirds. And then, on the last round, you won't believe it, an unidentified flying object for us ringers in one of the nets. A new species for Denmark? No, I'm just jokeing, I´m sorry. But we had a pink balloon in one of the nets. Luke immediately pulled out his smartphone to snap this funny picture before popping the balloon.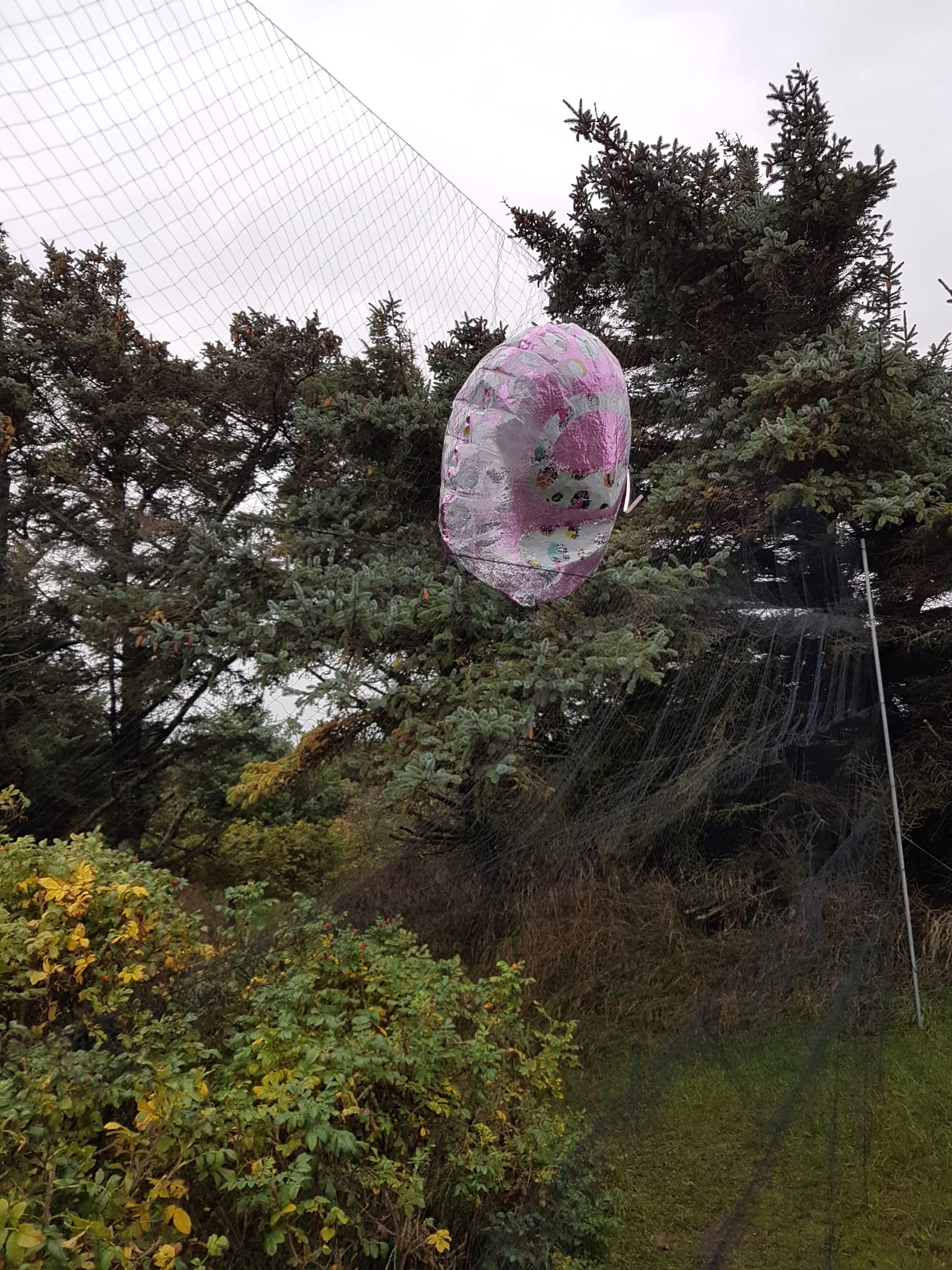 The UFO
When we closed the last net after four o'clock in the afternoon, it started to rain again. What a great timing. We then entered data, a total of 33 birds in the nets, really not bad for a day that had started with such heavy rain.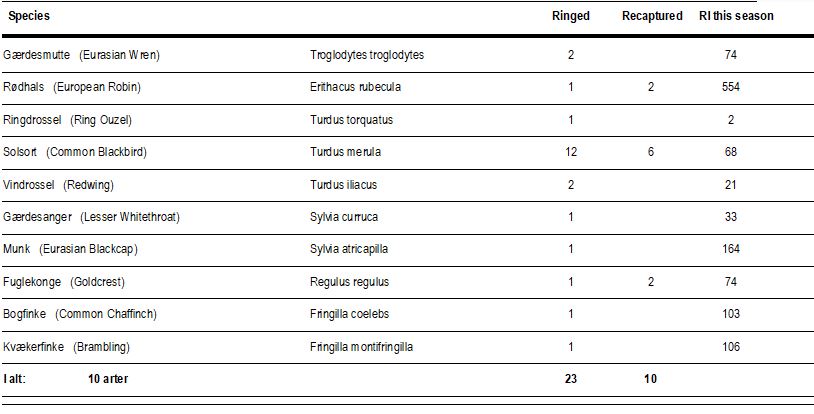 By the time we were done, it was time to leave. Svend Aage and Bent came by car to pick us up and take us to the big DOF-UNG cottage where we had pizza today. After dinner, Bent, Svend and John Frikke told us about the history of the bird station. Sebastian and Jonas also told about life and their time at the Blavand bird station.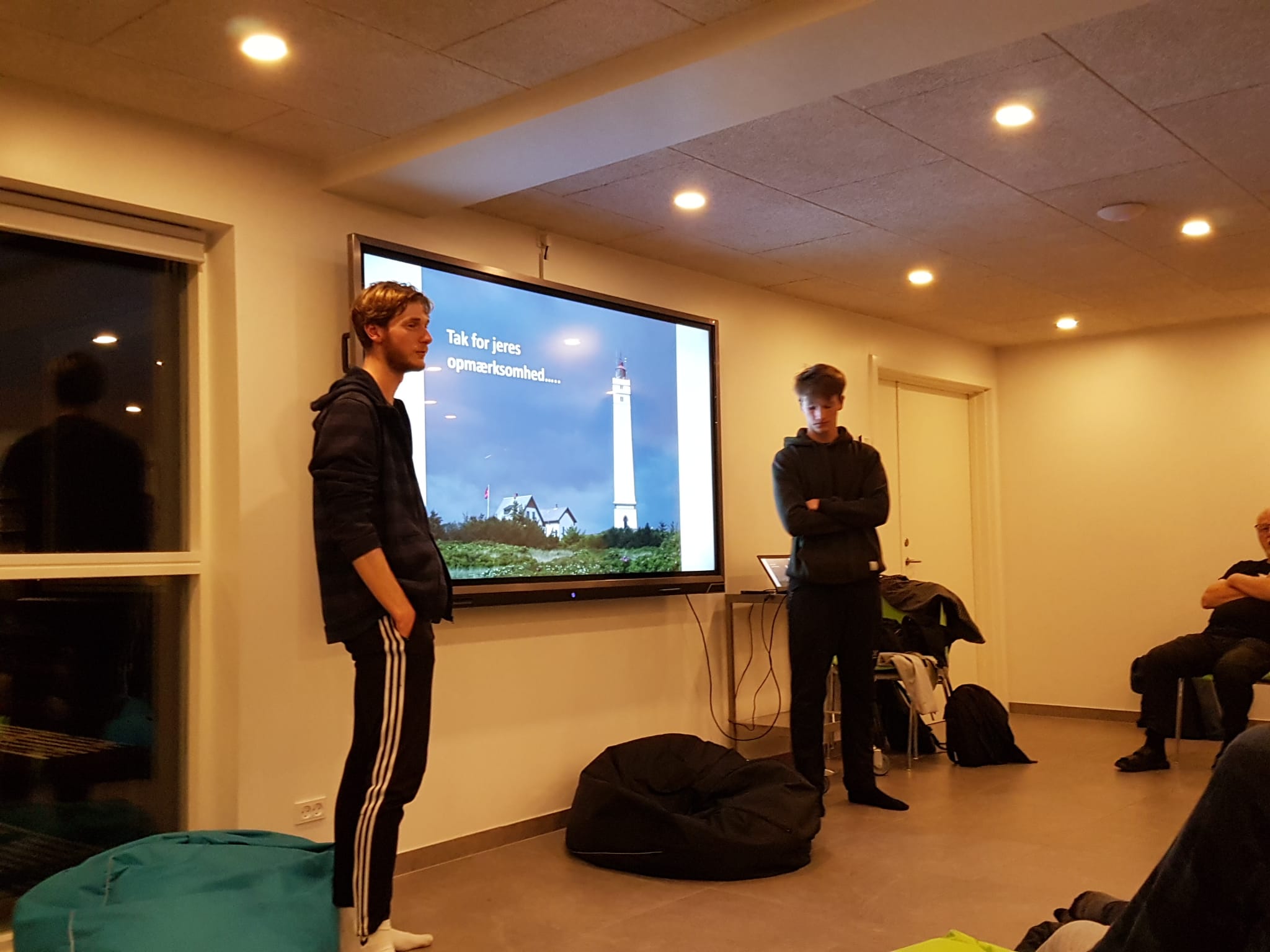 Sebastian and Jonas talk about life at a bird station
During a break, there were various cakes that DOF-UNG had baked today.
Then we went back to the bird station and to bed.
See you all tomorrow!
People at the bird station: Bent Jakobsen, Sebastian Thorup Hansen, Luke Nelson, Jonas Pedersen, Hanelie Sidhu, Andreas Pedersen, Svend Aage, John Frikke, Stefan Andersen, Lars Andersen, Lise Hykkelbjerg, and David Manstrup