Her på Blåvand's blog bringes korte nyheder i dagbogsformat om livet og hændelser på fuglestationen.

Se indlæg fra år: 2023 (196)2022 (265)2021 (276)2020 (279)2019 (247)2018 (211)2017 (276)2016 (118)0 (1)(se alle)


Somewhere under the Rainbow....
tirsdag 12. oktober 2021
... seabirds and Hen Harriers fly
Hello everyone!
The day at Blåvand Bird Station started today for Sebastian, Jonas, Luke und me with a Morning Obs, again it was too windy to open the nets. To be honest, it was not a very exciting observation, the weather was unpleasant and cold and even if the date says that something has to come - during today's Obs it did not come. However, we saw a Hen Harrier and a Long-tailed Duck, which made us happy. Furthermore, we were able to see a beautiful rainbow today in the same spot as yesterday over the sea.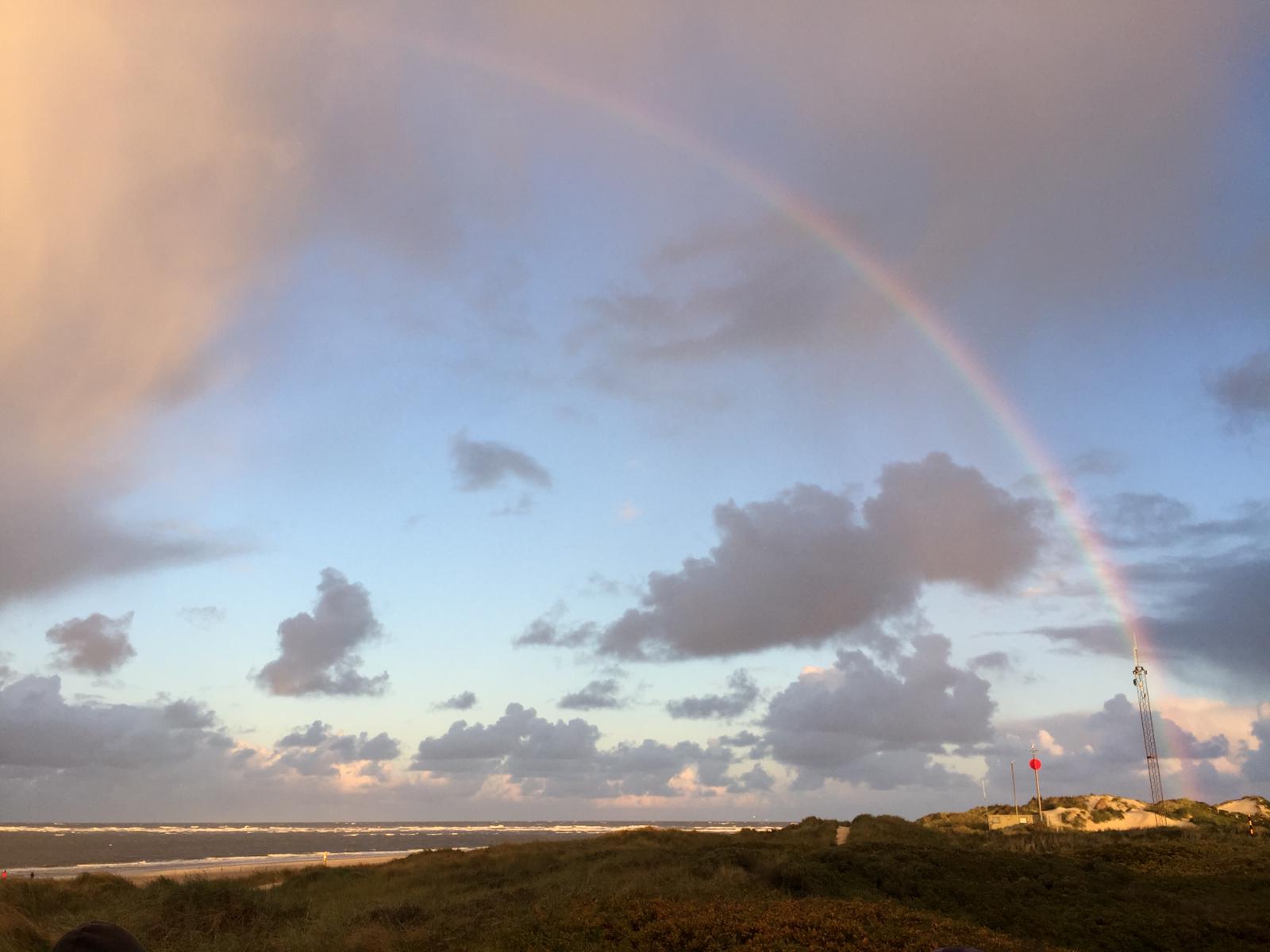 A rainbow during the observation, Foto: Daniel Bloche
We stopped the observation about 40 minutes before the three hours were over, because it started to rain.
Back at the station, it was time to warm up with coffee, tea and cake. This was kindly already on the table, because Svend Aage and Bent had come with cake in their luggage. After a nice round of coffee and cake, it was time to relax and have lunch.
At one o'clock, Daniel, Luke, Sebastian, Jonas and I went to Tipmosen. There we saw Great Grey Shrikes and Ring Ouzels. After a nice walk with some birds, we drove on, in search of wolves, but found none. Instead, we saw red deer and a crossbill. That wasn't bad either. Back at the station we watch football today, Denmark against Austria.
To Sebastian's delight, Denmark has just scored a goal, 1:0. That looks quite good, but you shouldn't praise the game before the end. It'll be alright, hopefully we'll hit the jackpot with birds tomorrow, too.
Have a nice evening, see you all tomorrow!
People at the bird station: Bent Jakobsen, Svend Aage, Sebastian Thorup Hansen, Luke Nelson, Jonas Pedersen, Hanelie Sidhu and Daniel Bloche.