Her på Blåvand's blog bringes korte nyheder i dagbogsformat om livet og hændelser på fuglestationen.

Se indlæg fra år: 2023 (198)2022 (265)2021 (276)2020 (279)2019 (247)2018 (211)2017 (276)2016 (118)0 (1)(se alle)


The Firecrest announces a very hot day in Blåvand
torsdag 9. september 2021
A quite successful day
Many greetings to all blog readers from the very hot Blåvand!
Today was again a quite successful day. Jonas and I caugt a Firecrest in one of the nets!
Todays ringed birds:
Willow Warbler 6
Common Firecrest 1
Common Redstart 3
Pied Flycatcher 9
Dunnock 3
Lesser Whitethroat 1
Robin 1
Blackcap 4
Great Tit 1
Garden Warbler 4
Tree pipit 1
Common Chaffinch 2
Total 36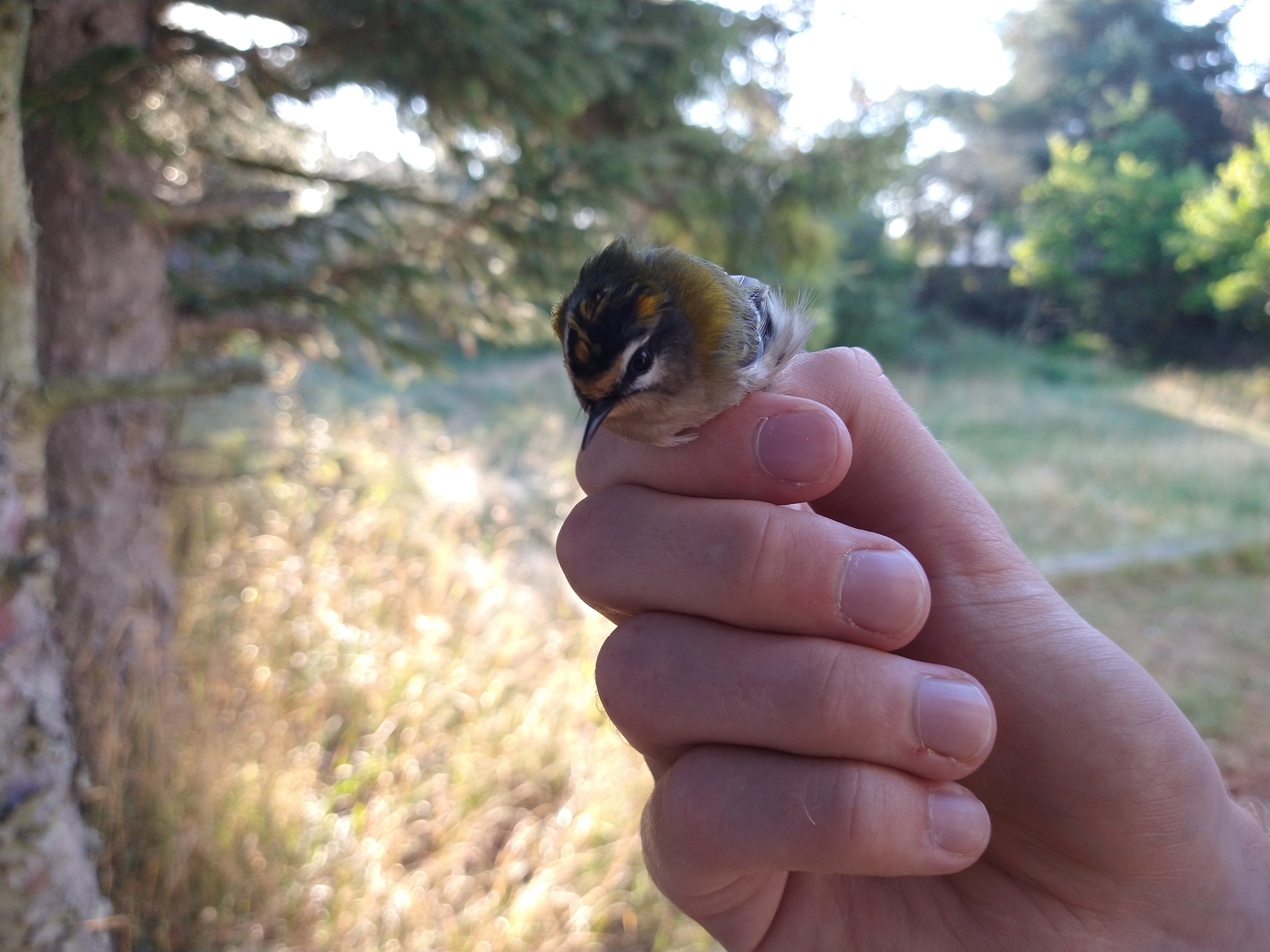 Sebastian went observing at the beach. His biggest highlight was to observe thirteen Black-tailed Godwits. Further more, he saw four Grey Aagtails, a Hobby and 36 Kestrels.
After ringing, Jonas left us for the weekend. It became a very hot afternoon so I went swimming in the sea.
Now we are looking forward to making burgers for dinner.
See you tomorrow!
People: Jonas Pedersen, Bent Jakobsen, Sebastian Thorup Hansen and Hanelie Sidhu