Her på Blåvand's blog bringes korte nyheder i dagbogsformat om livet og hændelser på fuglestationen.

Se indlæg fra år: 2023 (107)2022 (265)2021 (276)2020 (279)2019 (247)2018 (211)2017 (276)2016 (118)0 (1)(se alle)


Feisty & Feathery
fredag 23. juli 2021
I arrived a few days ago just as a new bird ringing season opened. It´s the first time I have worked at a bird ringing station and it is a privilege to be able to handle such small, delicate and sometimes feisty, feathered creatures. The highlight today was handling a rather healthy, juvenile Crested Tit (Topmejse) with good breast muscle and noticeable fat deposits in its lower torso and bearing a beautiful set of youthful wings. It bit me numerous times on my fingers and in the course of weighing it I lost my grip. Fortunately, we recaptured it quickly inside the walls of the laboratory, finishing off the data measurements before releasing it outside into the wild.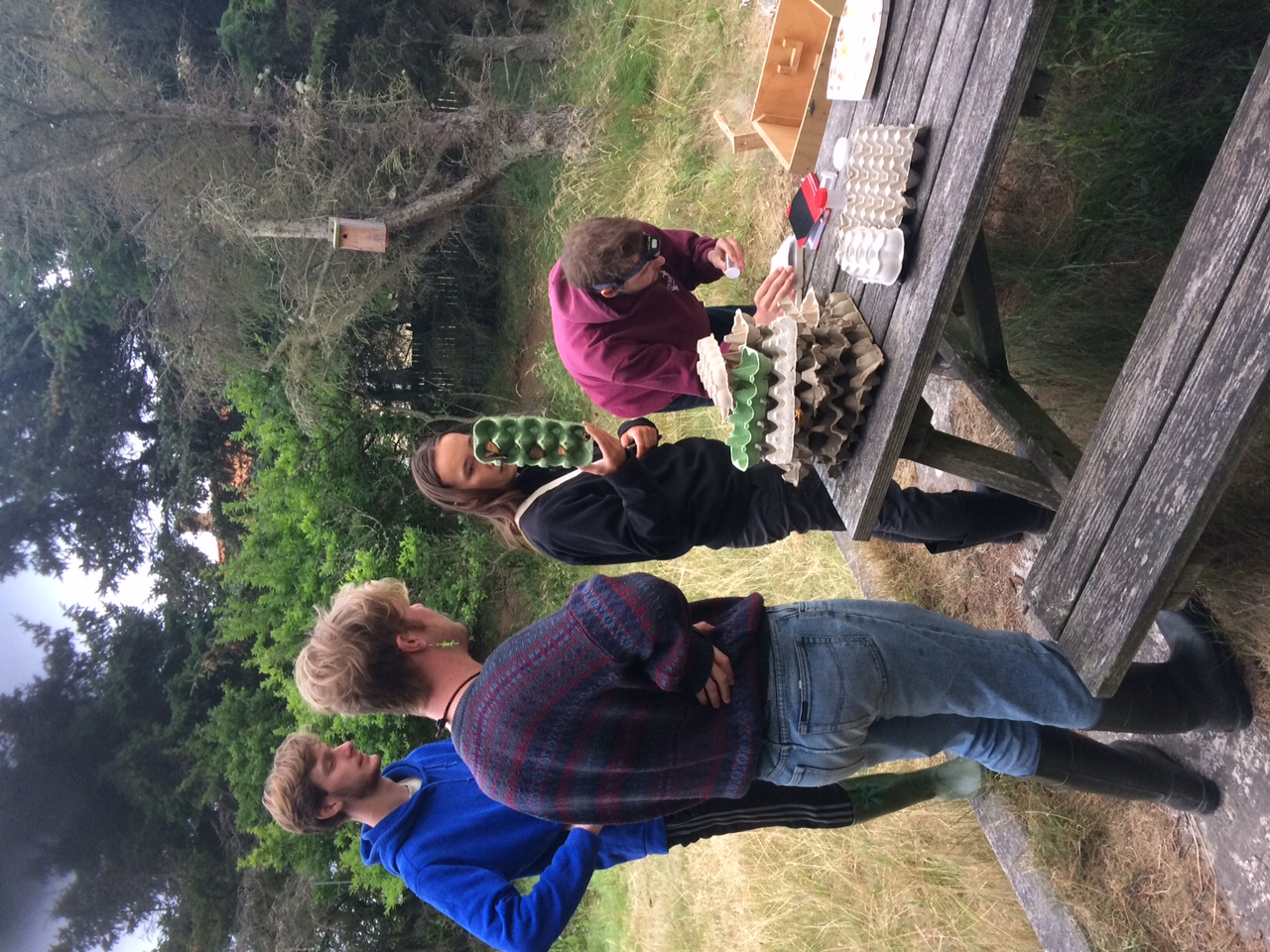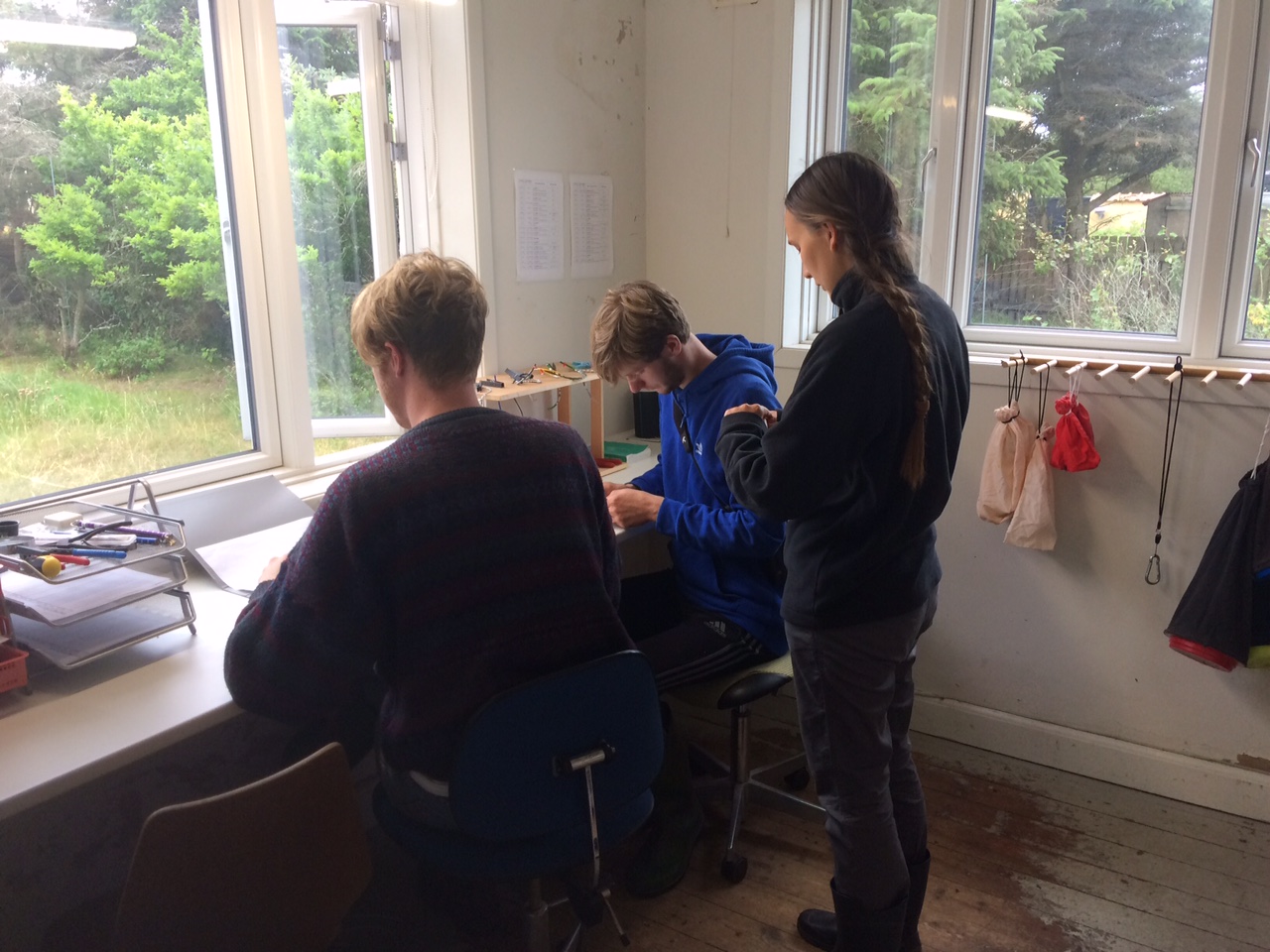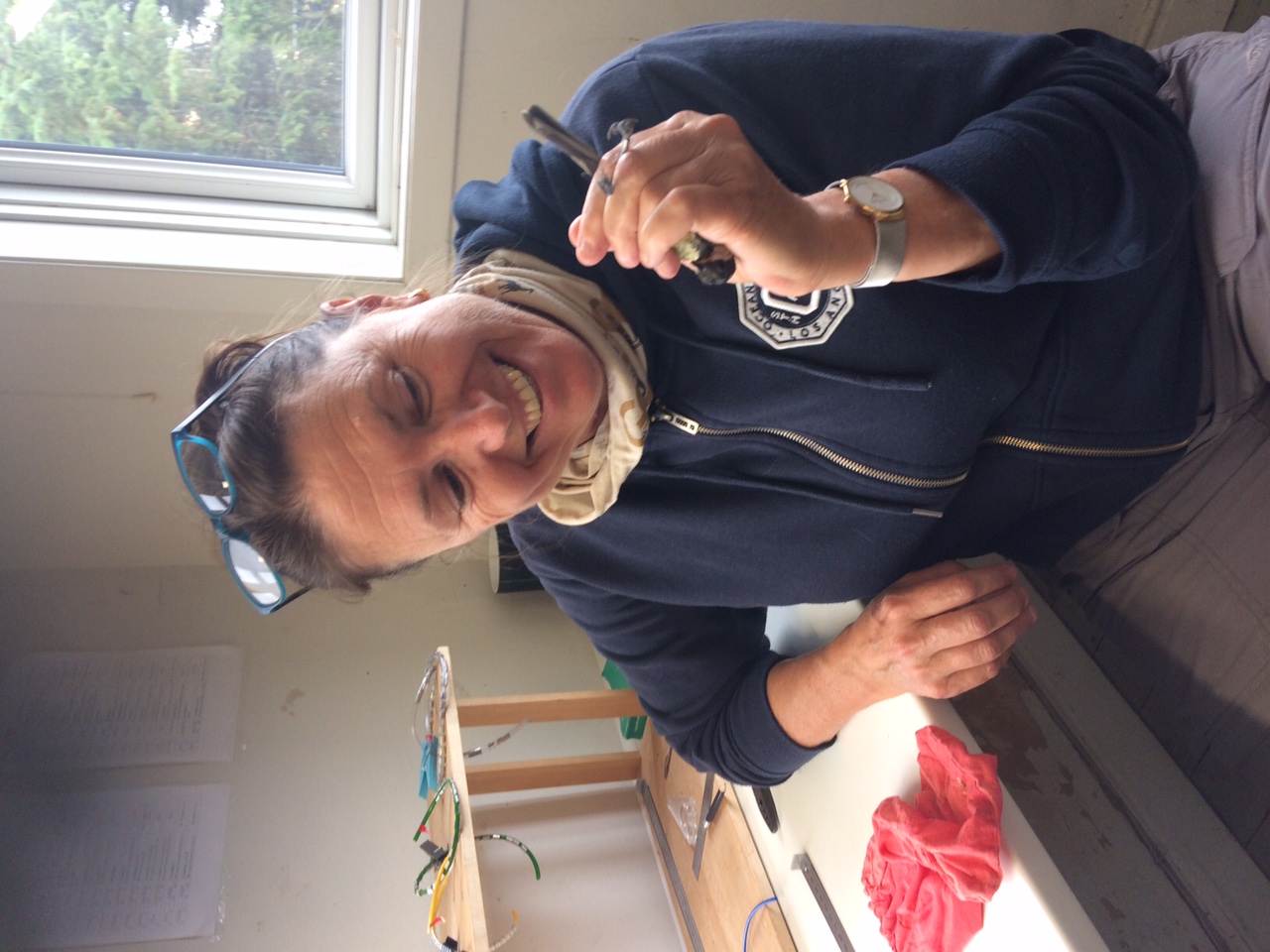 A few pictures of today's ringing: Photo: Andrea Mestrov/BFU
It was a slow start and end to today´s ringing but the pace picked up a bit in the middle rounds with a total of 12 birds ringed and 5 recaptures, representing 9 different species.
Ringing:
4 Skovspurv (Tree Sparrow)
3 Tornsanger (Common White-throat)
1 Gærdesmutte (Wren)
3 Tornirisk (Linnet)
1 Gærdesanger (Lesser White-throat)
Recaptures:
1 Gulbug (Icterine Warbler)
1 Tornsanger Common White-throat)
1 Gulspurv (Yellowhammer)
1 Musvit (Great Tit)
1 Topmejse (Crested Tit)
Nyt fra stationen: Biblioteket har fået fire fine boggaver fra Svend Bødker, som flere gange tidligere har doneret nye bøger til fuglestationen. Gode bøger er vigtige for stationens arbejde med at identificere såvel de fugle, som bliver ringmærket, som de fugle, der bliver observeret på træktællingerne. Vi får ofte også stillet vores nysgerrighed om, hvor fuglene kommer fra og flyver hen på trækket, eller om deres adfærd og meget andet.
Blåvand Fuglestation siger 1000 tak for gaven.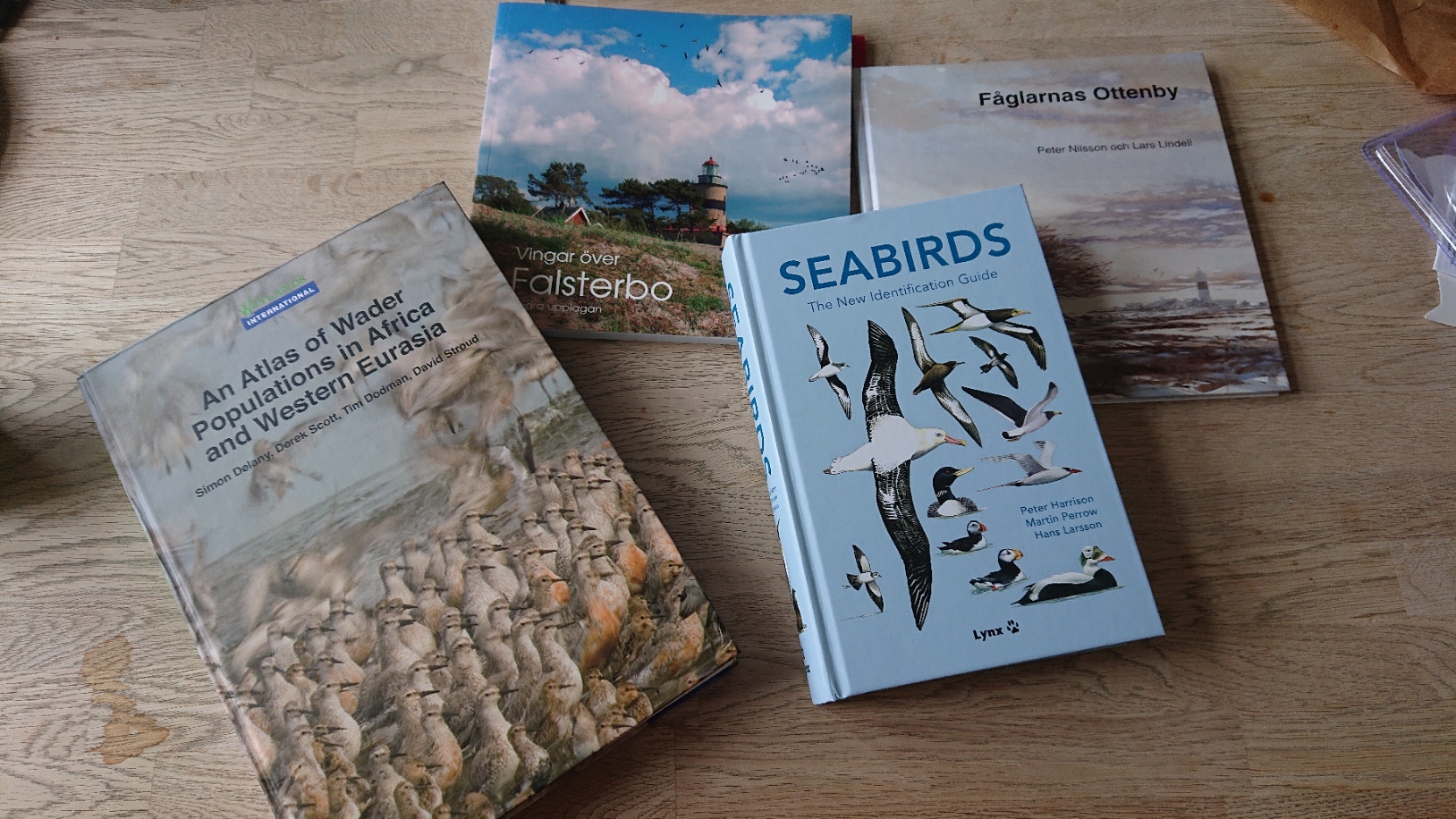 Fin boggave til fuglestationens bibliotek. Foto: Ole Friis Larsen/BFU
Se dagens observationer fra Blåvands Huk i DOFbasen her:
Personnel: Samuel Perfect, Taïma Lorentzen, Andrea Mestrov, Jonas Pedersen, Oliver Laursen, David Manstrup, Ole Friis Larsen, Rasmus Momme, Bent Jakobsen, Simon Iversen.